Project Gantry Crane for Bridge Loading and Erecting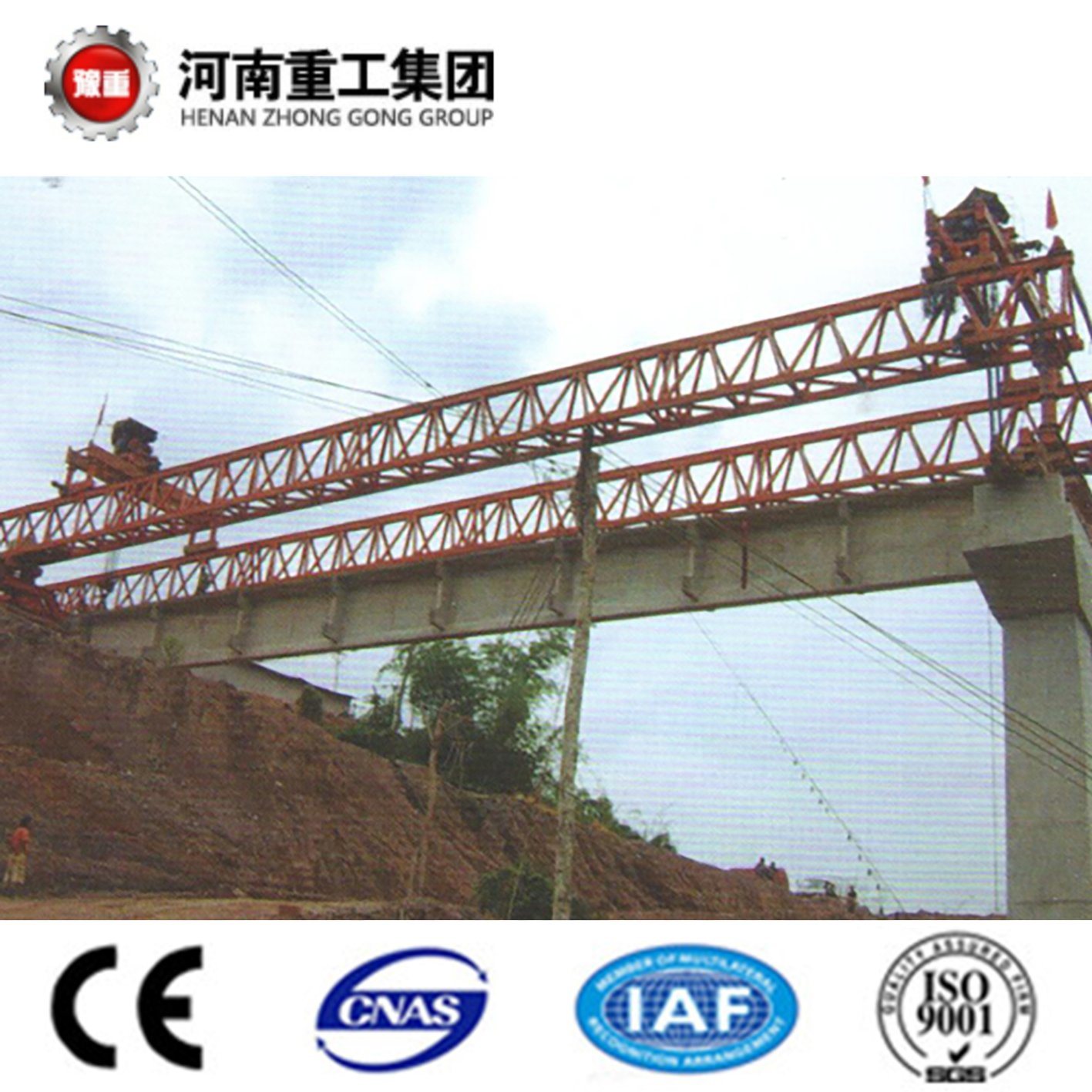 Project Gantry Crane for Bridge Loading and Erecting image
Basic Info.
Main Girder Form
Double Girder
Max. Lifting Height
3-20m
Guarantee Period
12 Months
Free Service
Spare Parts Supply
Transport Package
Wooden Case, Nude
Specification
ISO Standard
Production Capacity
1000 PCS/Year
Product Description
About Company: Henan Zhonggong Group Crane Technology Co., Ltd
1. With more than 30 years development, Henan Zhonggong Group has 5 holding subsidiaries, covers an area of 240,000 square meters and 100,000 square meters construction area, possesses nearly 1000 sets various producing equipements, is a member unit of Bridge Crane branch of "China Heavy Machinery Industry Association". now we have 1200 staff of which more than 160 professional engineers and management colleagues, company has passed ISO9001, ISO14001 and OHSAS18001. Brand "YUZHONG" products have been granted titles such as "Top 10 brand Well-Known Cranes in China", "Well-Known Commodity in Henan Province" and "Henan Famous Trademark".
2. Group R&D Center has been recognized as the engineering technology research center of cranes for application at Xinxiang nuclear power station and serves as the only China R&D in the nuclear area. company can supply electrical hoist, single girder crane, double girder crane, gantry crane, overhead crane, grab, explosion-proofinsulation crane, hydraulic hoist, container handling crane, ship crane, metallurgic crane, quenched crane, elecromagnetic series crane and special crane for nulear power station.
About Product: JQJH 60t/80t/100t/150t bridge-erection crane
1. Bridge-erection crane is applicable to bridge building at road, railway and bridge construction sites.
2. JQJH Bridge-erection Crane is made of main beam, cantilever beam, lower launching nose, front and rear outriggers, hoisting overhead crane, auxiliary outrigger, cantilever crane and system of electric and hydraulic. This crane can erect single simple beam of 3 different lengths and its efficiency is high.
3. This crane can erect concrete bridge of straight line or curved line (R> 2000m, gradient < 20).
4. Besides the standard bridge erection, this crane can also erect bridge on the first or last span, curve span, span of different lengths, multi-span bridge, bond bridge, continuous steel structure,etc.
5. This crane has characters of simple support, hoisting at fixed point, hoisting steady, high efficiency, convenient span change, and easy operation.

Technical Specifications
Lifting capacity
t
60
80
100
150
Applied bridge span
m
20-30
20-35
30-40
35-50
Applied slope
≤1/20
Rotation radius
m
200
250
300
350
Applied tilted angle
.
0-15º
Trolley circlate speed
Hoisting
1
1.2
0.8
0.6
Lengthways moving
6/0.6
Horizontal moving
6/0.6
Crane speed
Lengthways moving
m/min
6/0.6
Horizontal moving
6/0.6
Carrier-carrying cart moving speed
6/0.6
Total weight
t
84
95
146
180
Power supply
3phase A.C.50Hz 380V
We are China Project Gantry Crane for Bridge Loading and Erecting manufacture and supplier,You can get more details with Email,you will get cheap price or factory price.
Tags:
Bridge-Erection Crane
,
Crane
,
Overhead Crane