50ton Truck Crane for Construction Lifting 55m (Qy50ka)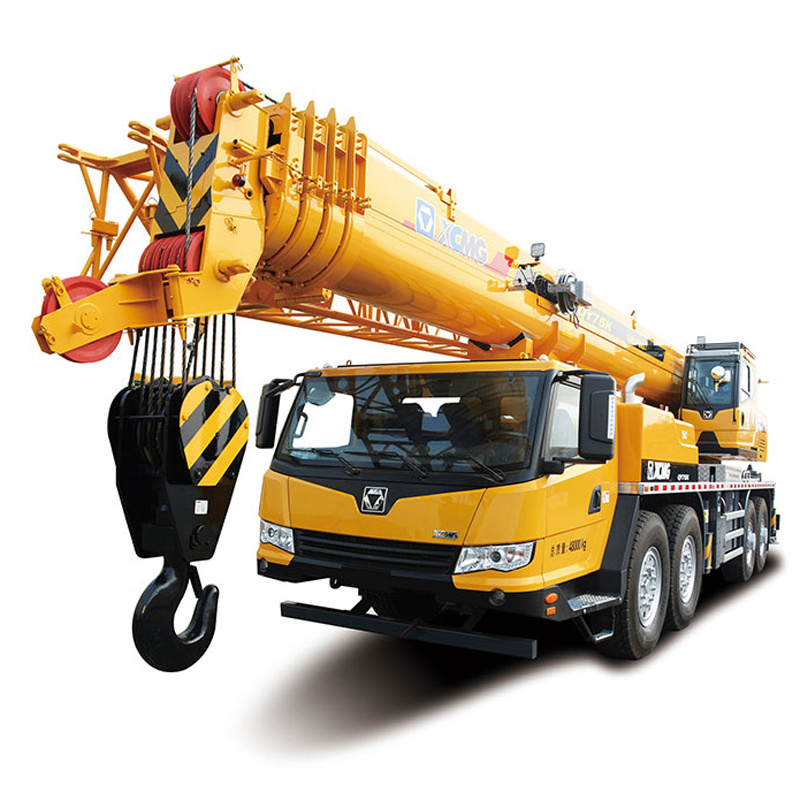 50ton Truck Crane for Construction Lifting 55m (Qy50ka) image
Basic Info.
Turning Radius at Turntable Tail
3800mm
Max. Total Rated Lifting Capacity
50t
Min. Rated Working Radius
3m
Transport Package
Nude Package
Specification
20-150 Ton Truck Crane
Production Capacity
1000pieces/Year
Product Description
50ton (Qy50ka) Truck Crane for Construction Lifting 55m
1.Excellent Traveling Performance
Double-axle drive is used to provide good trafficability and comfortableness under complex road condition; engine has the multimode power output function, which reduces power consumption; the use of tipping over early-warning technology provides high stable and safe operation.
2.Intelligent Electronic Control
Self-developed controller SYMC special for engineering machinery is configured. The adoption of CAN-bus full-digital network control technology ensures stable control signal, simple harness, and high reliability. Timely feedback of data information can achieve the monitoring of the overall working status in real time.
3.The Load Moment Limiter
Equipped with the comprehensive intelligent protection system is used with accuracy within 5%. The adoption of comprehensive logic and interlock control system ensures more safe and reliable operation.
4.More Safe Devices
Main and auxiliary winches are equipped with over roll-out limiter to prevent over rolling-out of wire rope.
Boom and jib ends are equipped with height limiters respectively to prevent over-hoisting of wire rope.
Hydraulic system is configured with the balance valve, overflow valve and two-way hydraulic lock etc., to ensure stable and reliable operation.

Description
Unit
Parameter value
Max. total rated lifting capacity
t
50
Min. rated working radius
m
3
Turning radius at turntable tail
mm
3800
Max. load moment
Base boom
KN.m
2009
Fully-extended boom
1129
Outrigger span
Longitudinal
m
6.1
Lateral
7.1
Hoist height
Base boom
m
11.9
Fully-extended boom
44
Fully-extended boom + Jib
58.1
Boom length
Base boom
m
11.4
Fully-extended boom
43.5
Fully-extended boom + Jib
59.5
Jib offset angle
°
0, 15, 30
Time for boom raising
s
≤40
Time for boom extending fully
s
≤90
Max. slewing speed
r/min
≥2.0
Outrigger extending and retracting time
Outrigger
Extending
s
≤35
Simultaneously
Retracting
≤30
Simultaneously
Outrigger
Extending
≤40
Simultaneously
Retracting
≤35
Simultaneously
Hoisting speed
Main winch
No load
m/min
≥130
(single line
Auxiliary winch
No load
≥130
Exterior noise level
dB (A)
≤118
Noise level at seated position
dB (A)
≤90
We are China 50ton Truck Crane for Construction Lifting 55m (Qy50ka) manufacture and supplier,You can get more details with Email,you will get cheap price or factory price.
Tags:
50ton Truck Crane for Construction Lifting 55m (Qy50ka)
,
Cranes
,
Overhead Crane