Semi Truss Jib Crane, Jib Crane, Slewing Crane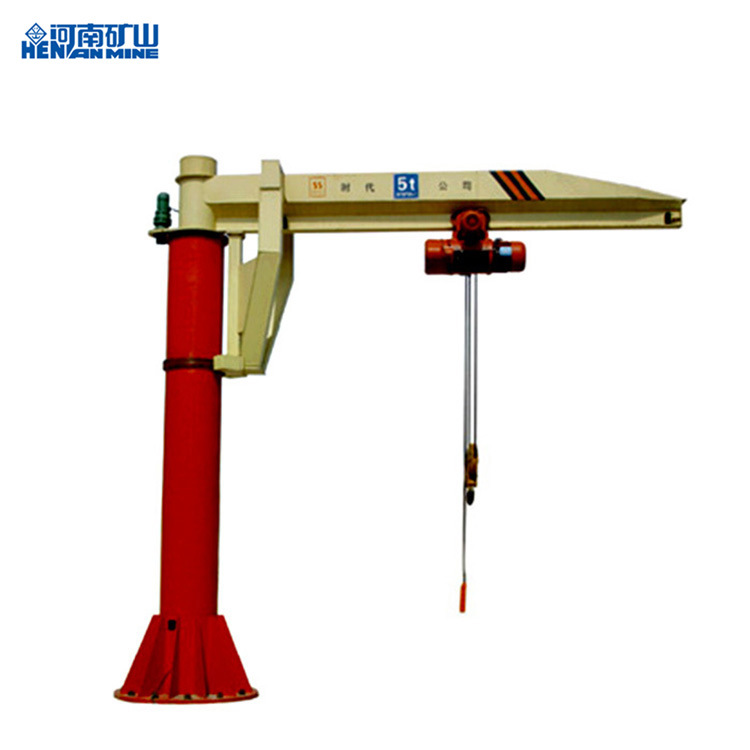 Semi Truss Jib Crane, Jib Crane, Slewing Crane image
Basic Info.
Weight Overload Protection Device
Include
Voltage Lower Protection Function
Include
GB/T 24001-2004 Idt ISO14001: 2004
Pass
GB/T 19001-2000 Idt ISO 9001: 2000
Pass
Painting Color
According to Your Demand
Current Overload Protection System
Include
GB/T 28001-2001, OHSAS18001: 1999
Pass
Electric Hoist Double Limit
Include
Main Girder Form
Single Girder
Transport Package
Packed by Plywood Crate and Plastic Woven Cloth.
Specification
China National standard
Origin
Xinxiang, Henan Province
Production Capacity
18, 000 Sets/Year
Product Description
Semi Truss Jib Crane, Jib Crane, Slewing Crane
J
ib crane is mainly used for boat and workshop. The leg is fixed on the floor, and work range is the circle of arm diameter. It is very convenient for loading and unloading the cargo in the small area, no need steel structure to support it, free standing. It is versatile, efficient and cost effective solutions for moving materials within an individual workstation, for transferring materials from work area to work area or for serving as auxiliary lifting devices under overhead tadano cranes.It can be handled easily by one man and have been thoroughly proven in factories, steel mills, muclear and other power stations, ship yards, stockyards, on dredgers, aboard ships, in the wood and stone working industry, in marinas and on railway stations.
Application:Workshop, warehouse, production line, etc.
Some configuration can accord your demand:
1) single or double speed of the electric hoisting speed
2) three control mode: Pendent line with press button control, remote control or cabin control
3) It should be informed whether using indoor or outdoor, to fix windproof and rainproof devices.
4) The other feasible configuration user proposes.
Safety feature:
Weight overload protection device, Top quality long time bearing polyurethane materials buffer, Crane traveling limit switch, Voltage lower protection function, Emergency stop system, current overload protection system and so on!
Control method:
Cabin or remote control or pendent line with press button or both
Design and construction rules:
All the standards which is required for the crane is the Chinese standard
Painting:
Primer and finishing paint
Color: According to your demand.
Average thickness: About 100 microns
And we could also supply the double beam gantry crane as your actual working demand and working frequency.
Model
BZ0.5
BZ1
BZ2
BZ3
BZ5
Lift capacity
t
0.5
1
2
3
5
Max Lift height
m
3
3
3
4
4
Max. horizontal throw
m
2.6
3-4
2.9-3.9
3.8
3.7
Max. radius of gyration
m
3.6
4-5
4-5
5
5
Max. overturning moment
t/m
3
6
12
18
27
angle of revolution
degree
360
Lift speed
normal
m/min
8 (4)
slow
m/min
0.8 (0.4)
Travel speed
m/min
20
angle of revolution speed
m/min
1
0.75
0.7
0.9
0.6
We are China Semi Truss Jib Crane, Jib Crane, Slewing Crane manufacture and supplier,You can get more details with Email,you will get cheap price or factory price.
Tags:
Jib Crane Working Mode
,
Semi Crane
,
Truss Semi Crane