Products Telescopic Boom 70 Ton Truck Cranes with Low Price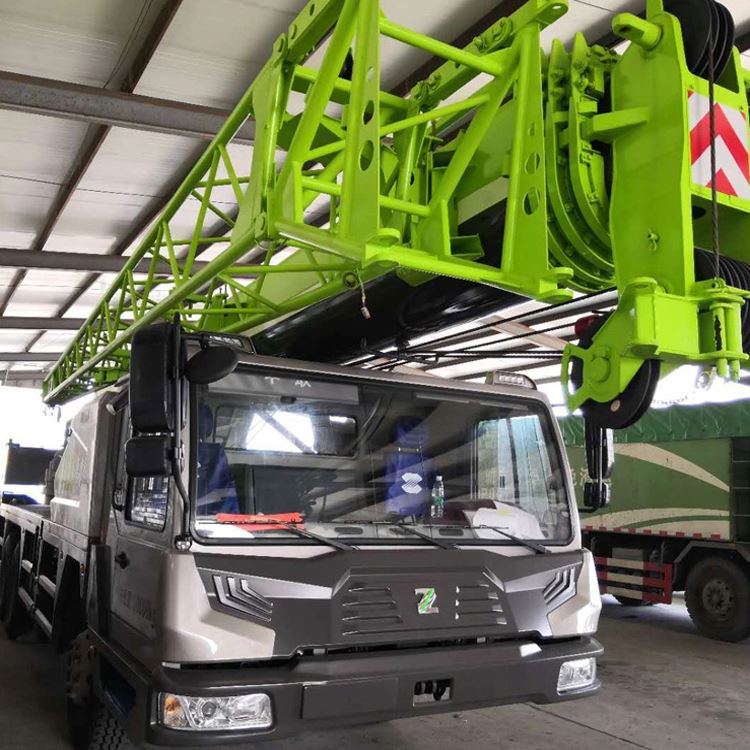 Products Telescopic Boom 70 Ton Truck Cranes with Low Price image
Basic Info.
Model NO.
ZL50GN/LW300KN/LW300FN/QY50KA
Max. Load Moment of Basic Boom
2009kn.M
Max. Hoist Rope Speed(Main Winch)
120m/Min
Boom Demrricking up Time
50s
Max. Driving Speed
76km/H
Transport Package
Nude or as Your Request
Production Capacity
1000000pieces/Year
Product Description
Zoomlion new 50/ 55 ton mobile hydraulic pickup truck crane truck+cranes for sale cheap price QY55V
·How many tons of cargo do you need to lift? Is there a requirement for engine or power (KW)? full-extend boom length?Do you need a truck mounted crane? (It can be used with cargo box/one-car dual-purpose/capable of transporting and unloading/applicable to site construction, sanitation, road clearing, bridge maintenance)
Bella Song


Integrates Zoomlion more than 40 years experience in mobile cranes with advanced technology.

Weight optimized and distortion-resistant design of low-alloy and high-strength steel with U-type boom profile providing the max lifting height up to 48.5m.

Optimized ergonomic design improves operation safety and work efficiency.

Robust and powerful 3-axle special purpose chassis for truck crane, offering excellent road& off-road capabilities and driving reliability.

Item
Value
Work
Max. rated lifting capacity kg
10000
performance
Max. load moment of basic boom kN.m
4000
Max. load moment of main boom (fully extended) kN.m
1860
Max. lifting height of basic boom m
14.0
Max. lifting height of main boom m
64.0
Max. lifting height of jib m
82.5 / (90.5)
Work
Max. hoist rope speed (Main winch) m/min.
110
speeds
Max. hoist rope speed (Auxiliary winch) m/min.
75
Boom derricking up time s
70
Boom extending time s
13
Max. slewing speed r/min.
1.5
Driving
Max. height above sea level m
2000
Max. driving speed km/h
75
Max. gradeability %
40
Min. turning diameter m
≤23
Min. ground clearance mm
300
Limits for exhaust pollutants and smoke
Conform to related standards
Fuel consumption per hundred kilometers L
70
Mass
Deadweight in driving condition kg
58400
Complete vehicle kerb mass kg
58205
Load on axles 1 and 2 kg
10800/10800
Load on axles 4 and 5 kg
26000(dual-axle)/10800
Dimensions
Overall dimensions (L × W × H) mm
15400×3000×3950
Outrigger spread (L) m
8.05
Outrigger spread (W) m
7.6 (fully extended),
5.4 (intermediately extended)
Main boom length m
13.5~63.0
Boom angle °
-0.5~82
Jib length m
11 ,18.6
Jib + extension length m
26.6
Offset °
0 ,30
We are China Products Telescopic Boom 70 Ton Truck Cranes with Low Price manufacture and supplier,You can get more details with Email,you will get cheap price or factory price.
Tags:
3 Ton Crane Truck Crane for Truck
,
Crane Truck Boom Truck Crane Trucks for Sale
,
Truck with Crane Hitachi Crawler Crane Roller