L Model Single Beam Gantry Crane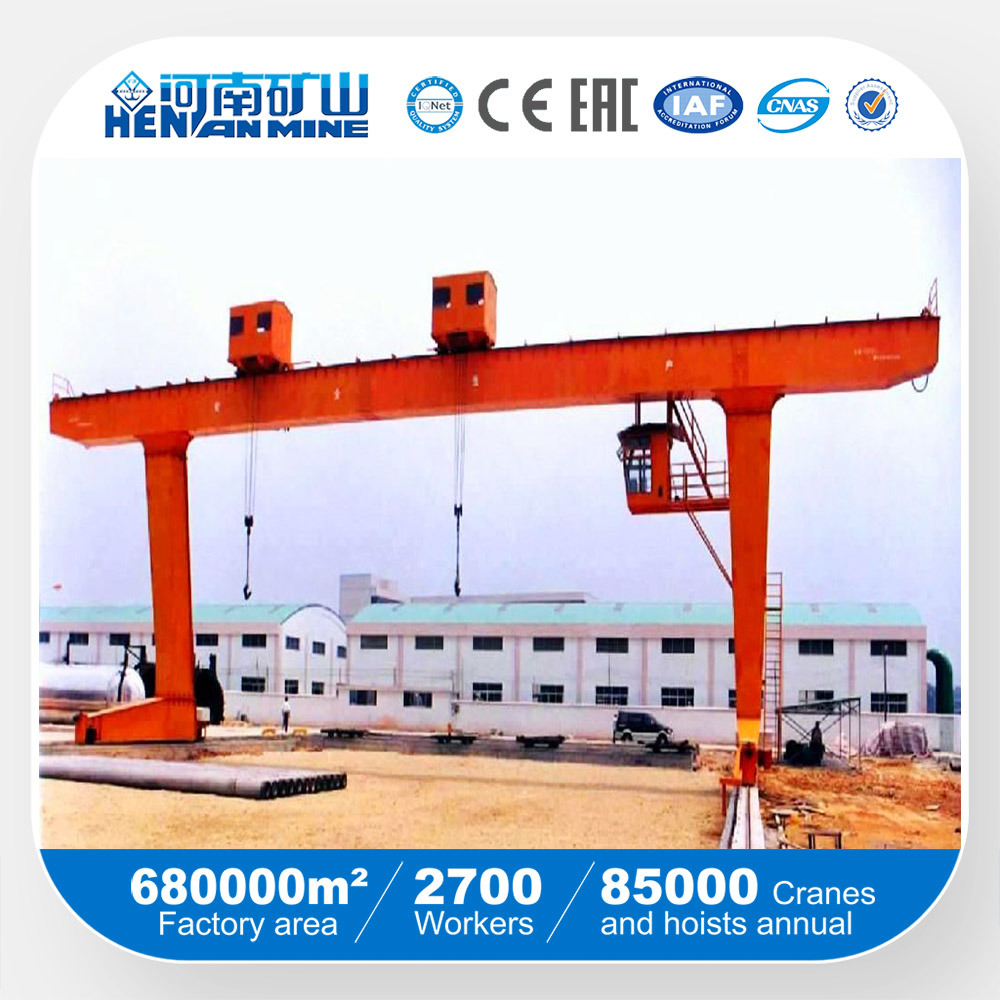 L Model Single Beam Gantry Crane image
Basic Info.
Weight Overload Protector
Included
Current Overload Protector
Included
Voltage Lower Protection Function
Included
Main Electric System
Siemens Brand
Transport Package
Exporting Standard
Specification
Chinese Standard
Origin
Xinxiang(Crane Hometown), Henan Province, China
Production Capacity
6000sets/Year
Product Description
L Single Beam Gantry Crane
Single Beam Gantry Crane (L Model) is a kind of track traveling MID-light type crane, used with CD1, MD1 model electric hoist, available for general service, such as loading, unloading, lifting and transferring work in outdoor storage or on railways. The loading capacity is from 5 to 32T, the span is from 12 to 30m, and the working temperature within -25 to 40° C. It has the feature of compact in frame, light in weight, steady in performance and facilitated in operation.
This product consists of four main parts, namely, the bridge structure, the traveling mechanism, the cart and the electric equipment. The bridge is welded structure of box-type; Individual drives are adopted for traveling mechanism on each end of the crane. Either rigid shapes of steel (angles or tees) or flexible insulated cable shall be selected to be utilized as runway conductors and proposed in the order by the purchaser.
Safety feature:
Weight overload protection device, Top quality long time bearing polyurethane materials buffer, Crane traveling limit switch, Voltage lower protection function, Emergency stop system, current overload protection system and so on!
Design and construction rules:
All the standards which are required for the crane are the Chinese standard.
Painting:
Primer and finished paint.
Color: According to your demand.
Average thickness: About 100 microns.
We design and manufacture custom-built cranes according to customer specifications. When you order the cranes from us, please give us the detail of your requirements and your using situation, we will be the one to ensure what we offer is totally according to your requirement. And our components are designed with the idea of adjustment free and according to the lift time of the crane, so you can always rely on the functioning of the cranes.
Welcome to contact us by E-mail or online, you will receive our prompt and careful reply!
We are China L Model Single Beam Gantry Crane manufacture and supplier,You can get more details with Email,you will get cheap price or factory price.
Tags:
Gantry Crane
,
L Single Girder Gantry Crane
,
Single Girder Crane